Images & Effects
Dance Inside Your Name
We can also design a personalized name monogram and project this either on a wall or onto your dance floor. There are over 25 distinct sample for you to choose from. Already have an idea of how you want your monogram to look? Simply attach a draft image to an e-mail and we will recreate it just for you. We can even use the same design that you previously had used for your invites. Custom images are the perfect way to bring together all the small details. You also take home your metal name cutout at the end of the event as a personal memento. Feel free to scrap book it, frame it, or get really crazy and rent a stage light and put it up in your living room!
Honestly, how amazing would it feel to dance inside your name? Your photographer will take great pictures once your dance floor opens.
.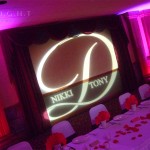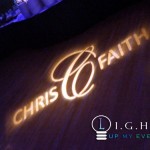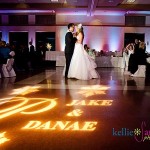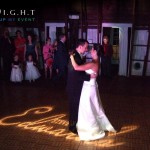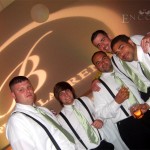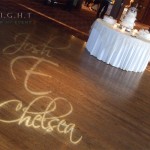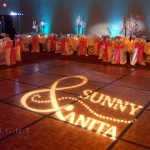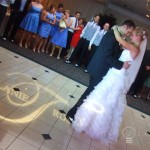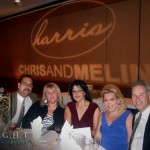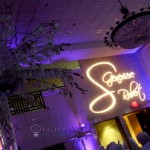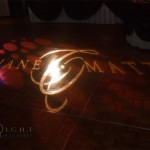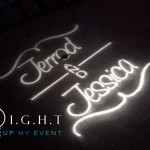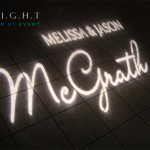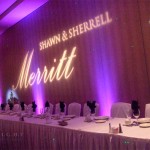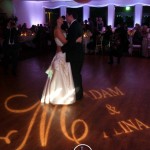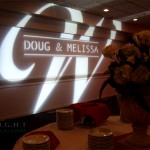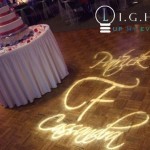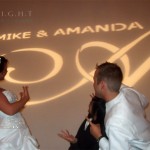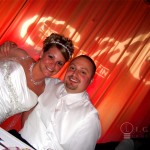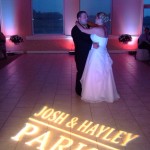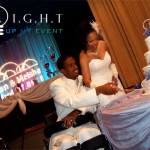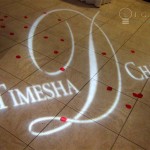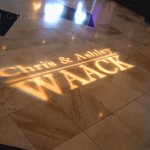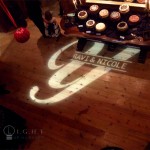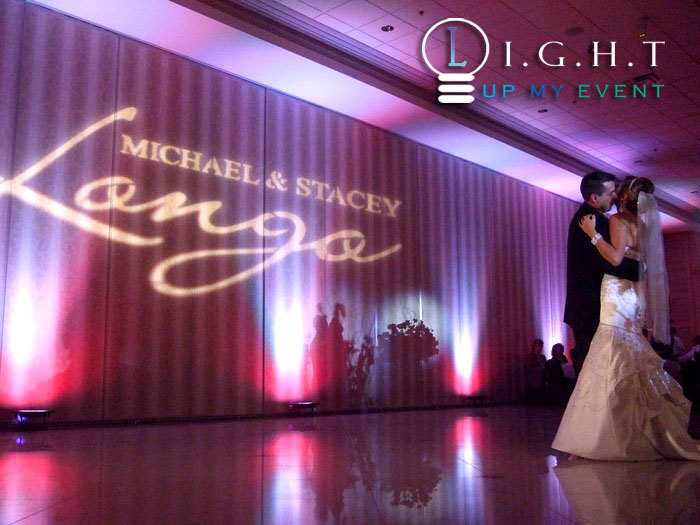 .
Break Up Patterns & Designs
If you are looking for a unique way to transform your space, we recommend break up patterns. This is one way to enhance the visiual of your event. These designs can be patterned on top of each other to create a 3d look. You can introduce color into the break up with a ceiling wash effect. Click on any of our images below to get a better idea for recent samples.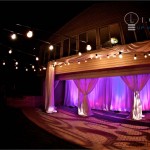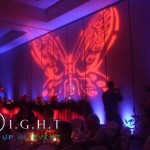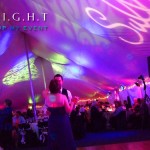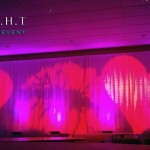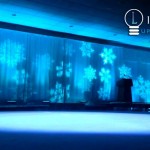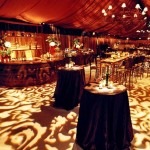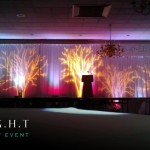 Custom break up designs will give a sophisticated edge to your lighting. We can have pink hears and kisses on your walls, or wipsy designs distributed on your ceiling. This effect can be applied to tent canopies and indoor venues. If you are interested in custom images give our team a call to see sample designs availability. You will get tons of compliments on the way lighting will impact your event.
.
H20 Smoke Light is Mesmerizing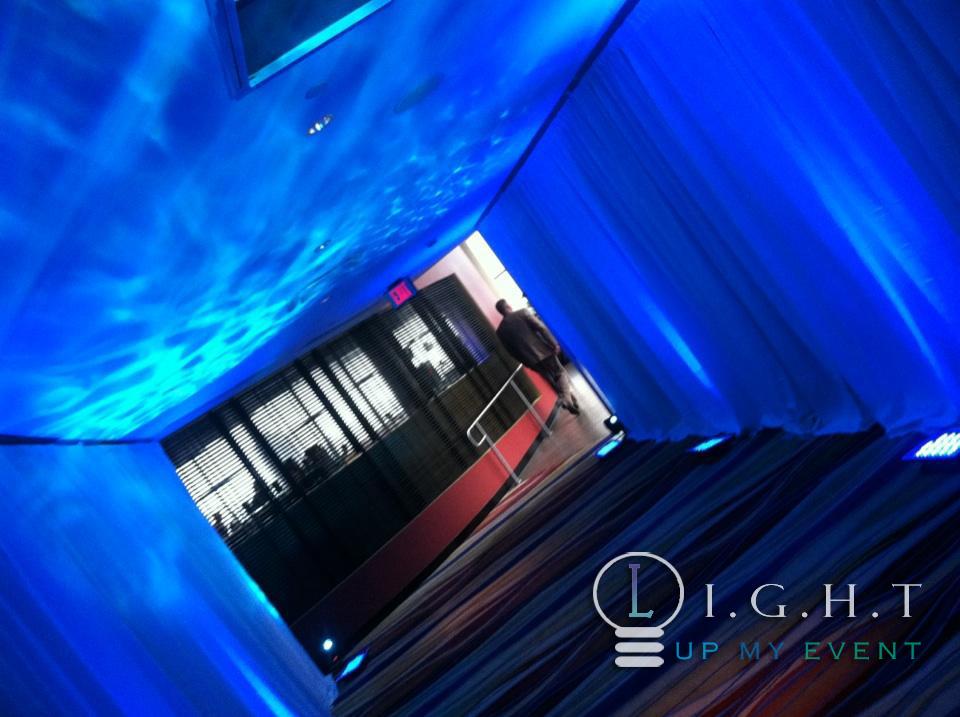 If you are working with a water based theme, then you might consider our H20 smoke effect. This lighting fixture creates moving waves and patterns. Water Light is a fixture used only to recreate rippled waves at your event. If you didn't know our fixture was making the pattern, you would think the ceiling was doing it. We recommend directing the aqua beam onto the ceiling to make it look like you are in the ocean. Click on the image to the right, you will see an example of it done in a hallway. For added convenience, we have 7 popular colors available. Which one will you use for your event?
Our goal is to have the H20 fixture closely resemble the color of your room. This is an advanced fixture that uses an intense light source. The 50 watt fixture will make sure it is noticeable. So aim this light onto the dance area or above your tables. To see this effect in person, contact our office for a live demo.
Picture this… constellations above your guests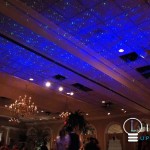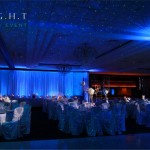 A trendy method of lighting-up your event is to bring out your ceiling. A unique night-time vibe can easily be created with our starry ceiling. What we do, is aim extremely bright lasers that have moving patterns onto your ceiling. The optical illusion makes guests think your ceiling has vanished. We have used this effect in the past for forest, fall & outdoor winter themes. Bring natures beautiful into your event with our constellation approach. Your guests will be fascinated by how much detail you put into your lighting.
Imagine dancing on a cloud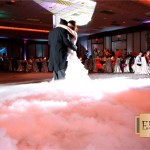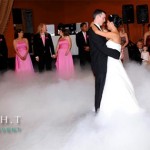 This is a great way to grab the attention of your guests. The best part of dancing on a cloud, is that know one will be expecting it. Imagine using this effect for a dramatic entrance, put added emphasis on your formal dances, or use it for just about anything. This is not a fog machine. Encore only uses high quality dry ice to make sure you have a steady low lying cloud. You can combine this effect with our City of Lights Moving Heads package to give any color to your cloud. If you click on the photos above, you can see just how good this effect will look in your pictures.
IMPORTANT: Due to the schedule from our local dry ice vendor on the weekends, we can not offer the Dancing on a Cloud package for Sunday events.
Learn how images & effects can impact your event, email us here & calling 877.643.8368