What Drives a Michigan Photo Booth Owner CRAZY
I was doing a photo booth last week when a guest came up to me and asked if I was _____ Photo Booth Company. I said no and he replied how they were at a recent event he attended. He went on to mention a couple of things he noticed with the company. It took me a couple of minutes to explain the difference between our booth and theirs. I kept thinking about our conversation on the drive home, and it inspired me to write this article.
Since the photo booth industry is still in infancy, there are many unknown variables that clients and even vendors don't understand. Then there are some things that just drive me crazy with other photo booth companies. Now, I take a lot of pride in the services Encore provides and the people we get to interact with are great. So I hope you enjoy my little rant on photo booths below.
1.) We use the BEST printers… Really ask them what kind of printer they are using, if it is not dye sublimation next the company. The printer can impact the quality of your photos. To learn more about the difference between dye sublimation and inkjet read our article here.
2.) You get a custom design footer… Take the time to look at their designs, are they all the same? Some people that run photo booth companies wouldn't know how to design their way out of a tic tac toe drawing. A truly custom designed footer means font choices, layout options, gradient overlays, and proper shadowing.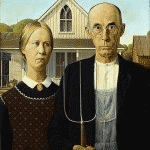 3.) Our booths are the most comfortable in the land… How comfortable can it be to stand the entire time? What about your handicapped guests, how will they fit in the photo? A removable bench is the best way to go and they are just down right comfy. At least they will keep your guests from making faces like the photo on the right.
4.) You will get a professionally designed photo booth… It is important to see the quality of the photo booth. You have put forth so much effort in the finer details of your wedding. Last thing you want is a booth that looks like it belongs in a mall, or better yet, one that looks like it was made in someone's backyard. If it is not completely enclosed then your guests will not have the right amount of privacy. This means your photos might turn out looking like blah.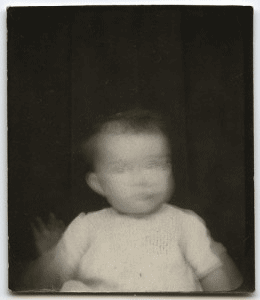 5.) Our photos are phenomenal… Here is a quick litmus test, look at the sample photos on their website. Do the guests look pale? Do the photos look like blurry blobs? This means the photo booth company is not using a flash with their camera. This is frowned upon because photo quality is greatly reduced. It is way more fun to be spontaneous in the booth and take photos while moving. Would you want to sit in one place the entire time?
Photo Booth Conclusion?
Those are 5 very important considerations when booking a photo booth company. Hopefully, if you are looking to reserve a photo booth you will keep these points in mind. Last thing you would want is to go crazy the day of your event just to be like… huh that Encore guy was right!
For info on reserving your Encore Photo Booth, message us here or call 877.643.8368