Color Changing Photo Booth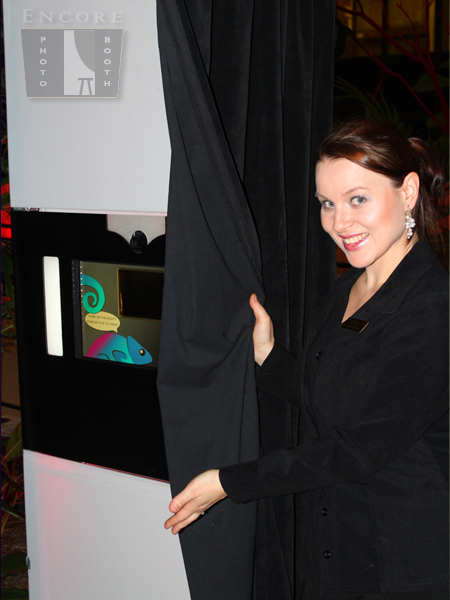 There are a lot of companies that provide photo booths in Michigan. However, Encore Photo Booth is the only company in the United States that puts the color into your event. The exterior of our smile generating machines light up, and can match the color of your event. Our photo booths are so cool, that we even hold a patent on our design (pictured above). Besides providing rentals for events every weekend, we also manufacture and sell our photo booths to companies nationally.
The booth is large enough to fit up to 15 people comfortably! It is handicap friendly, and takes amazing photo quality. We use diffusers over our light boxes so your photos have the perfect exposure. All of our booths have a flash to capture images while your guests are in motion. You will never have to worry about photos turning out blurry. There is a touch screen monitor on the inside that makes it easy for guests to select their choice. Every photo booth package comes with an onsite-specialist to assist your guests with taking images and scrapbooking photos.
We want to make sure you know exactly what you get when you hire Encore Photo Booth. You can also read our article on what other photo booth comapnies aren't telling you. Remember to visit our packages page to learn more about Michigan Uplighting and Michigan DJs.
For info on reserving an Encore Photo Booth, you can email us here or call 877.643.8368